Cherished Hearts, Cherished Memories

Cherished Hearts is an immediate care program designed to provide support to our families at the time of need.
Sympathy Card and Candle notification

Cherished Hearts ceramic mementos for family & guests at the committal service

Memorial Candle to be lit during the committal service, then placed at the gravesite for 24 hours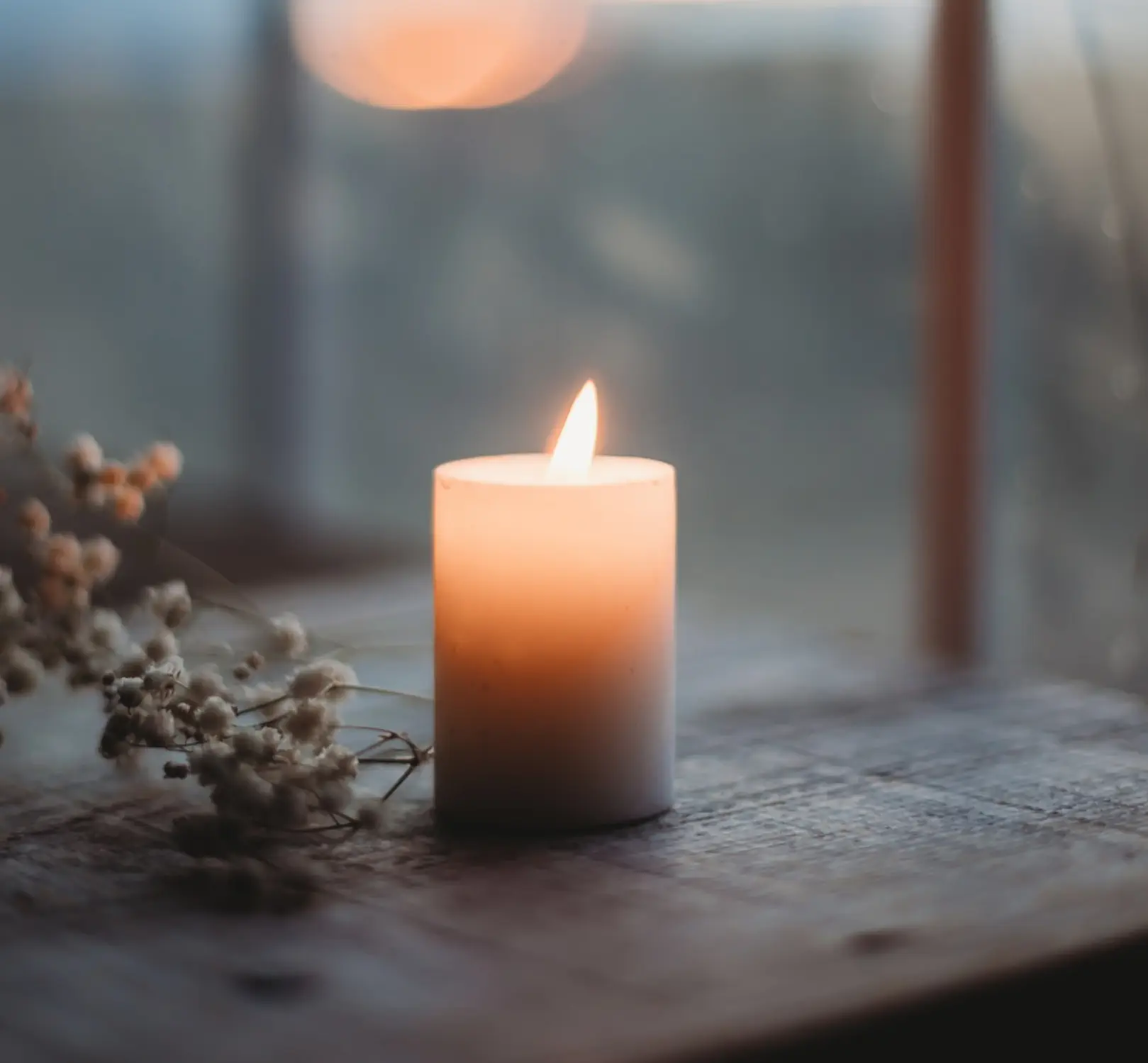 "How could you go about choosing something that would hold the half of your heart you had to bury?" – Jodi Picoult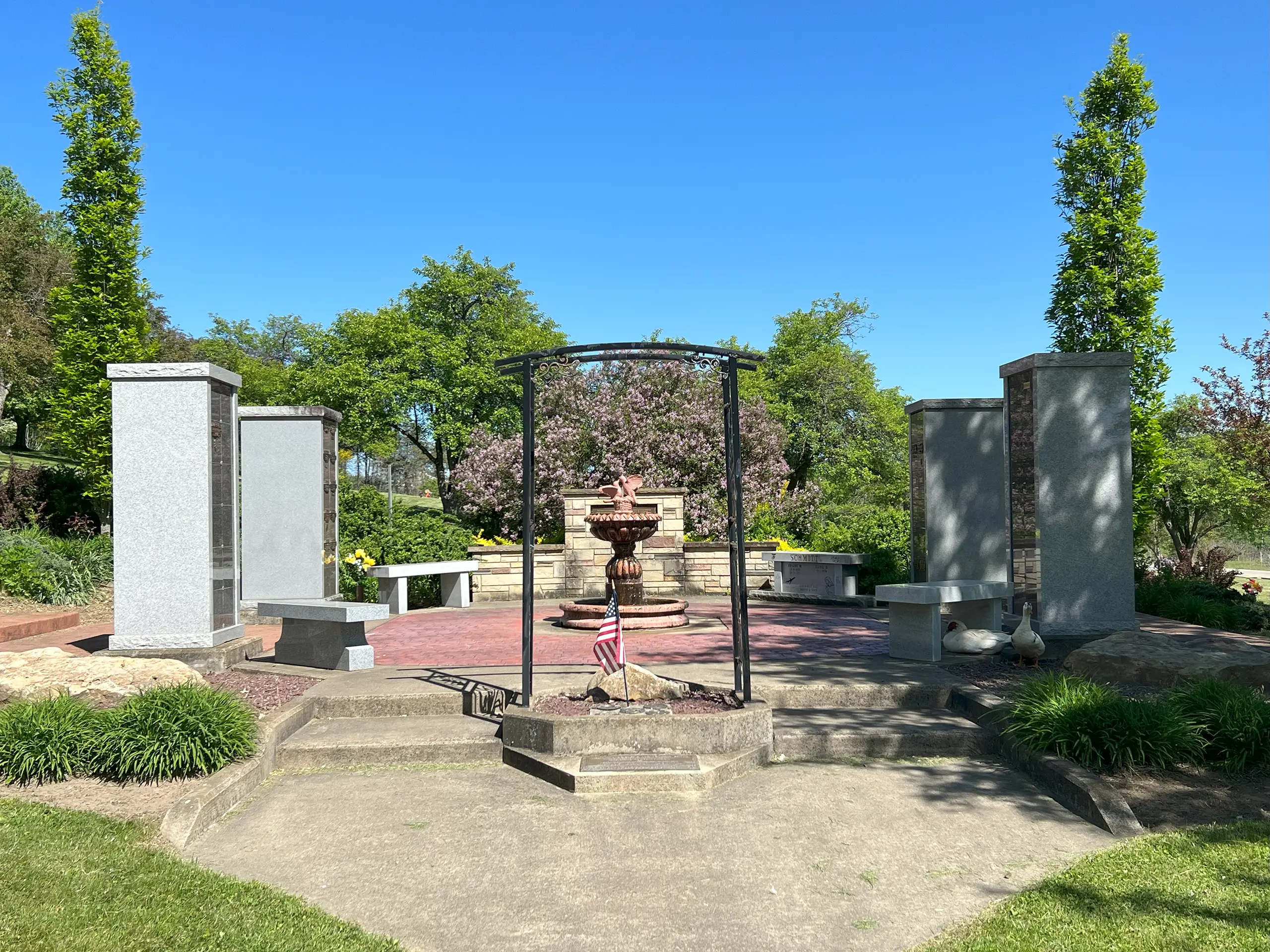 Cremation Options
More and more families are choosing Cremation as their choice of final disposition. Therefore, Warren County Memorial Park wants to ensure that Cremation Families are given the same types of options as families who choose traditional burial. We have found that most families select memorialization in the cemetery of their choice, providing a place of permanent rest and remembrance, because of this we have the following options available:
Burial: Warren County Memorial Park allows cremated remains to be buried in any of our gardens as long as you purchase or own that space. A Second Right-of-Interment may be purchased on a space so two sets of cremated remains can be buried together. We do require a cremation outer burial container for cremation burials.
Community Cremation Niches: Our beautiful Fountain Garden has four granite columbaria for the inurnment of cremations. These niches are sized for one to two cremations and are currently available for pre-planning.
Personal Cremation Options: We have many different cremation placement products available; benches, private columbaria, boulders, pillars, posts, etc. Our staff can help you decide what option meets your needs and wants (color, size, shape, design, location, etc.)
Remembrance Options: If your loved one was cremated and being cared for by a relative, scattered, or otherwise placed elsewhere, we have Remembrance Bricks, plaques, trees, and other options available so your loved one can be remembered here with you and your family.
If you are thinking about or have chosen Cremation as your final disposition here are some things you should know:
What is Cremation?
The act of Cremation is placing the body in a cremation chamber, using the process of heat and evaporation to reduce the body to its original elements leaving bone fragments as the final product; these are often referred to as "ashes" but are in fact ashes like those from a wood fire.
Scattering
Many people voice a desire or wish to be "scattered" after a cremation, although research shows that nearly 50% of families do not honor this decision due to it being irreversible once completed. Many families opt for permanent placement of the urn and cremated remains so they can have closure.
If your family makes the decision to scatter, we would professionally suggest to scatter only portion of the cremated remains, allowing the other portion to be permanently remembered in a cemetery of your choice.
Pennsylvania has no state laws regarding the scattering of cremated remains; however depending on where you choose to scatter we strongly suggest you check with county and local authorities on any restrictions.
Keeping the Cremated Remains at home
Many times, families are not ready to decide about final resting places, or just unsure of what to do after the cremation has taken place and take the urn home with them. While we do not recommend this, we can empathize with this decision.
Should you find yourself in this situation, know that if you choose to permanently place your loved ones cremated remains in a cemetery that there are Keep Sake urns available which allow you to keep a small portion of the cremated remains at home.
However, we do caution families to consider – whether the full cremated remains or keep sakes – who will take the urn into their care should something happen to you. We have encountered instances of families not knowing what to do with several sets of cremated remains because they were left with them after a parent, sibling, or other relative passed away. In some extreme cases, families who purchase homes find a set of cremated remains tucked away in a closet, cabinet, attic, or basement forgotten about.
Whether choosing cremation or traditional burial every life lived has a story and value that should be remembered. We encourage you to discuss your personal preference with your family and to make pre-arrangements to ensure that your decisions will be carried out. Talking about death or dying may seem uncomfortable, but it is far less stressful, both emotionally, and financially, than the extreme stress of having to make those decisions during what may be the worst day of your life
Memorialization
"The nature of the human mind is such that unless it is stimulated by images of things acting upon it from without, all remembrance of them passes easily away." -Galileo Galilei
We often think of end of life decisions as choices that we make so that our loved ones will have an "easier" time after we are gone. However, those decisions are rarely discussed with those we will eventually leave behind.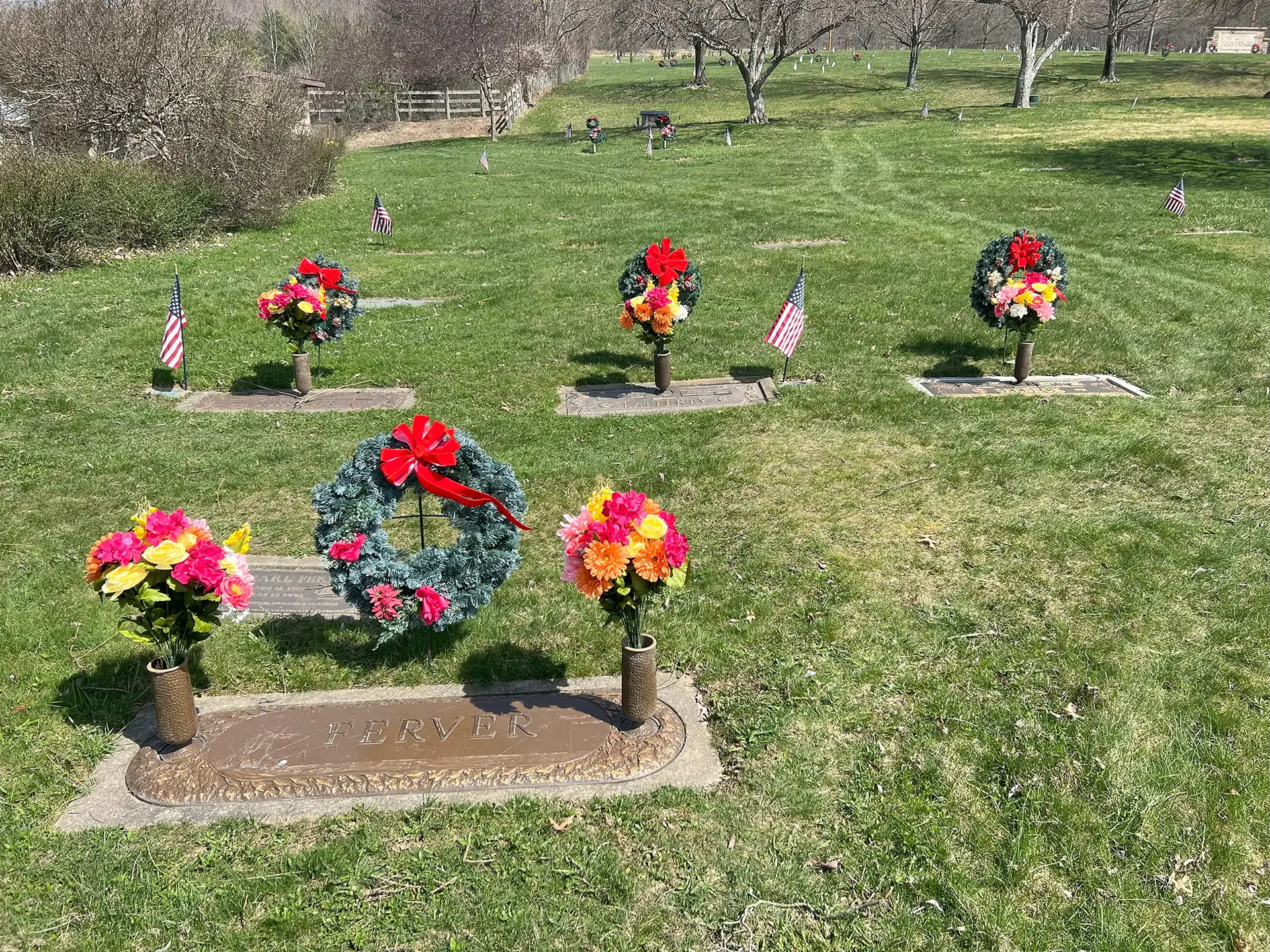 There is much research into the peace of mind and closure that a final resting place brings to those who are left behind. We believe strongly in providing families with the appropriate education and options to make a well-informed decision regarding their final resting place. A big part of this decision is how we choose to cherish and remember the life that was lived.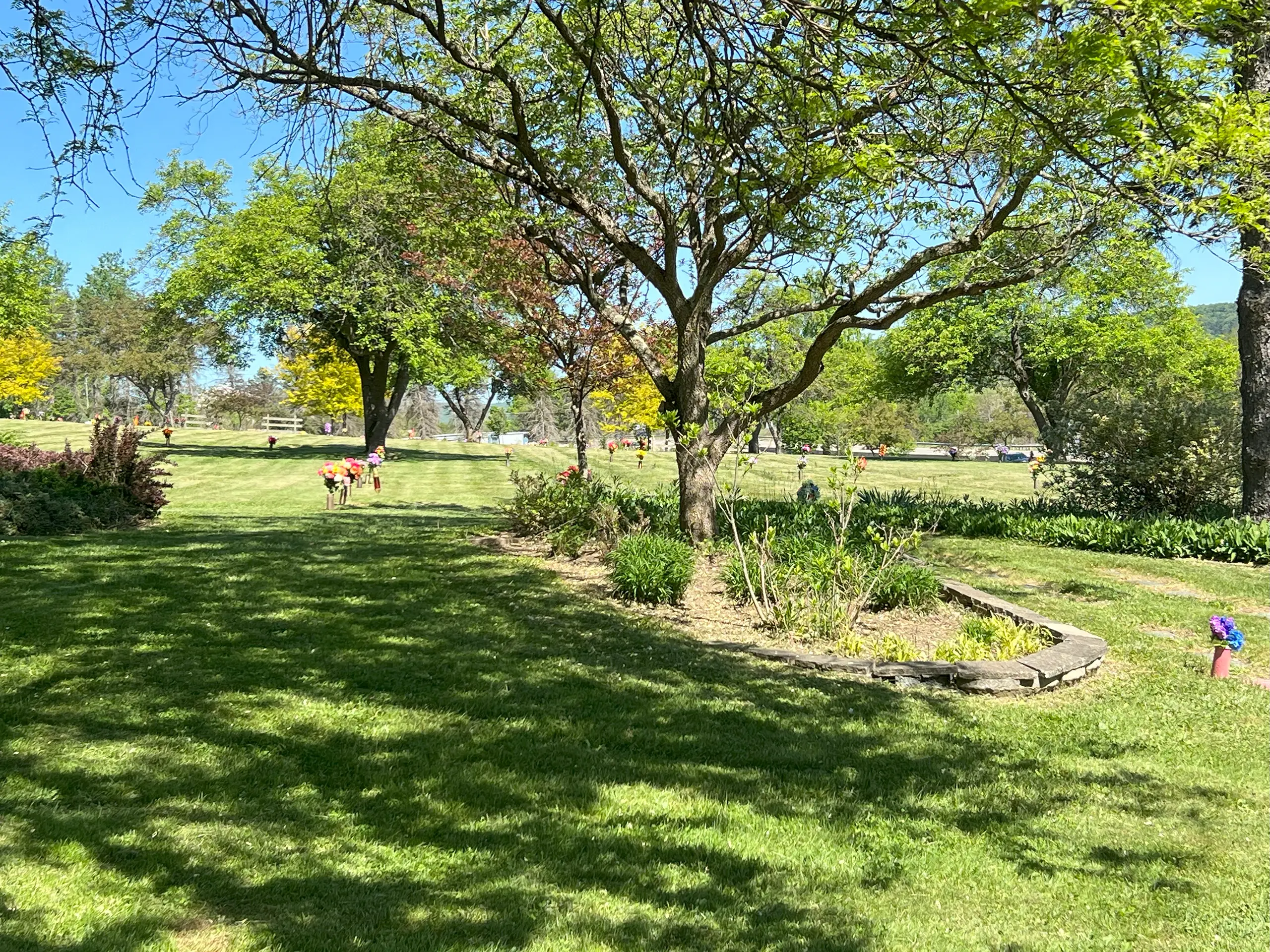 What is Memorialization?
Memorialization is the term used by cemeteries to describe the process and choices families have in remembering their loved one. These options may include bronze memorials, granite bases, memorial bricks and plaques, or other bronze remembrance options (such as butterflies, hearts, etc.).
What types of Memorialization does Warren County Memorial Park offer?
We offer a wide variety of options for families to choose from depending on their choice of traditional or cremation disposition. Some of our options are listed below, but for a full idea please schedule a time to come see us and go over what options are available for you!
Bronze Memorials
Memorials can be as individual as the people they honor. They can speak to the world about Love, Wisdom, or Great Achievements. They can celebrate hobbies and attest to faith. A memorial can be a fingerprint or a self-portrait. Whatever form it takes, a memorial that is craft out of love and caring shall forever say "You will never be forgotten".
Our choices range from Lasting Memories, which utilizes pictures provided by the family to be recreated as a scene in bronze, to simplistic designs such as roses, dogwood, or beveled.
Memorial Plaques & Bricks
Throughout the cemetery we provide options to families to place a memorial plaque or brick in honor of their loved ones. These come in a variety of options including special Veterans bricks in our Veteran's Circle.
Memorial Trees
Families can work with us to choose a location for planting, type of tree, and designed plaque in memory of their loved one that works within the master plan for gardening of the cemetery.
Warren County Memorial Park is proud to salute the men and women who have and continue to serve to protect everything we have and hold dear.
We believe that veterans are a part of the fabric of our lives and as such we believe they should not be segregated to a particular area and afforded the opportunity to be close to their families and friends. Therefore, Warren County Memorial Park has veterans in every area of the cemetery. Almost 25% of our interments are veterans. We do, however, have privilege pricing for veterans, and special programs for veterans who have died while in active service for our country.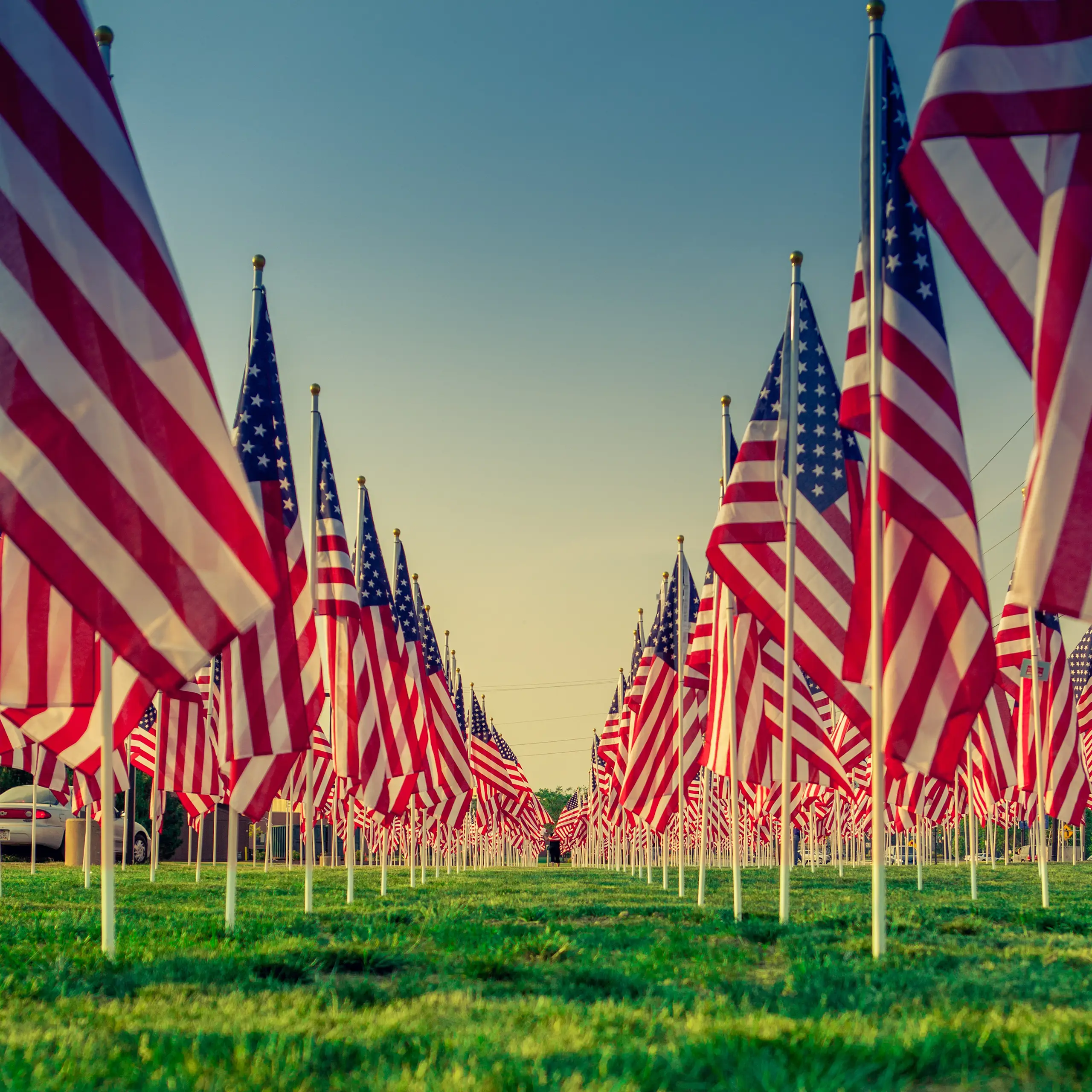 If you would like more information regarding the burial of United States Military Veterans and their families here at Warren County Memorial Park please contact us anytime at 814-723-1540.
If you are looking for more information on veterans' benefits, the U.S. Department of Veteran's Affairs has the answers you are looking for.